Commercial & Residential Roofing in North Fort Myers FL
Don't let roofing problems go unchecked. Our experienced and licensed roofing contractors are here to help you protect your property with top-notch roofing services.
Highest-quality Roofing Materials
Licensed Roofing Contractors
What we do
Installations, Services
Protecting Your Property from Top to Bottom
At Eagle Roofing, we provide our customers with top-notch roofing services, prioritizing their safety and protection. Our team of experts is equipped with the latest tools and techniques to ensure that your roof is installed, repaired, and replaced to the highest standards.
Weather conditions in Southwest Florida can be challenging, especially during hurricane season. That's why we offer a range of roofing solutions designed to withstand harsh weather conditions and keep your property safe and secure. Our team is skilled in working with various roofing materials, including shingles, metal roofing, tiles, and more.
Choose the Material That Best Suits You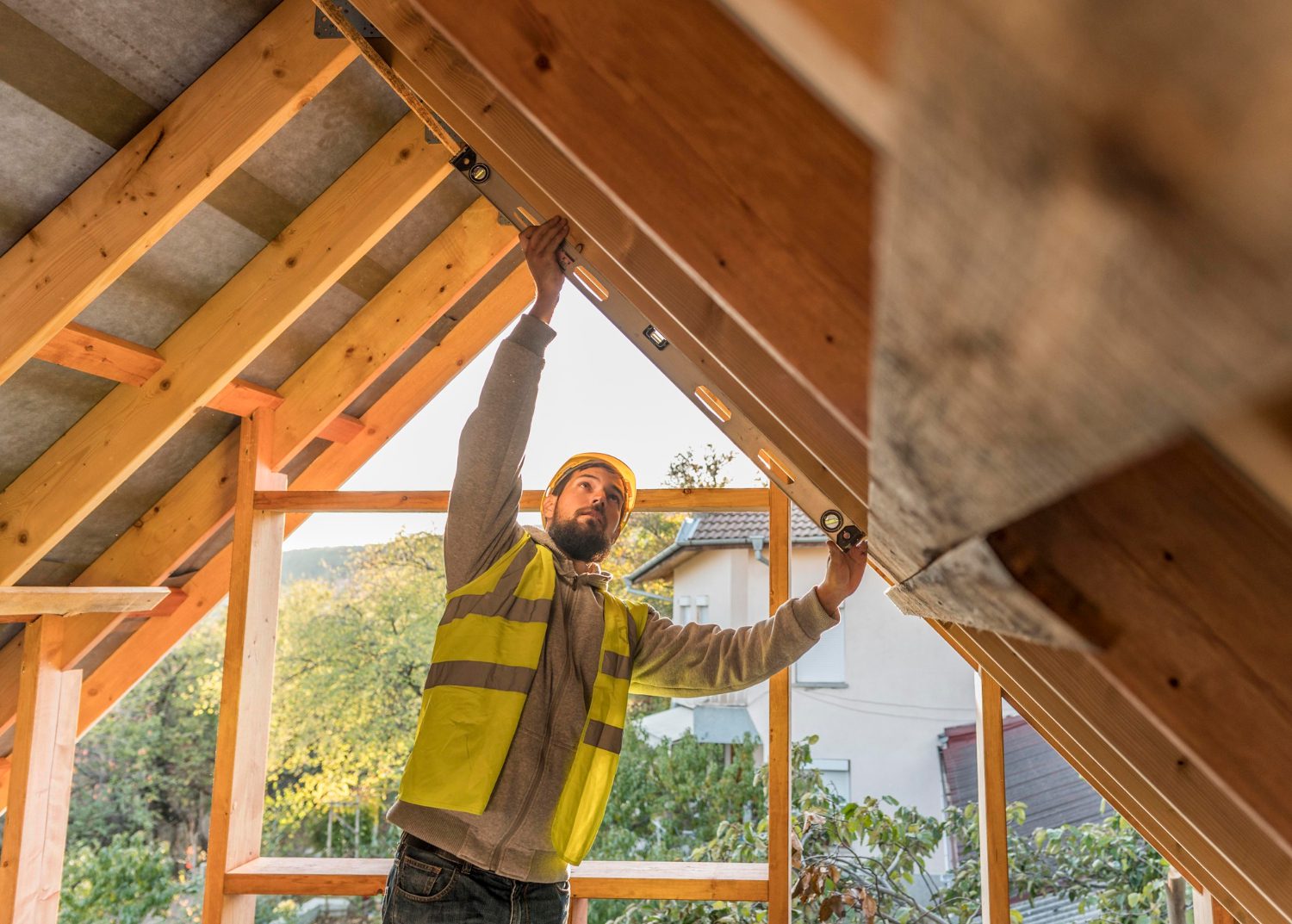 Our professionals have extensive experience in working with a range of roof materials for both residential and commercial roofs. We can work with:
Asphalt shingles
Concrete
TPO roofing
Modified bitumen
Roof coatings
We will do our best to ensure the structural integrity and quality of your roof. Work with us to if you are looking for great roofing solutions.
Your Trusted Roofing Professionals for Residential and Commercial Properties
At Eagle Roofing, we take immense pride in being the go-to roofing experts for residential and commercial properties in North Fort Myers, FL. Since our establishment in 2017, we have been on a mission to provide top-quality roofing services to the local community. Our commitment to excellence, honesty, and integrity sets us apart, making us a trusted name in the roofing industry.
Expertise and Experience You Can Rely On
When it comes to roofing projects, the expertise and experience of a professional contractor are crucial. At Eagle Roofing, our team of seasoned roofers brings years of knowledge. We have successfully tackled many roofing challenges, ensuring that your roofing project is in capable hands. Whether it's a roof repair or a complex installation, we can dispatch a skilled residential or commercial roofing contractor to do the job correctly.
Quality Workmanship and Materials
We understand the importance of a durable and reliable roof for your property. We emphasize quality workmanship and use top-notch materials for all our projects. Our commitment to providing you with a roof that withstands the test of time ensures the aesthetic appeal of your property and essential protection from the elements.
FAQs About Commercial and Residential Roofing
Our seasoned and well-trained local residential roofers have diligently served the North Fort Myers, FL, community for many years. Here are a few of the questions we usually get from homeowners.
How Often Should I Hire a Residential Roofing Contractor for an Inspection?
Regular residential roof inspections are recommended at least once a year or after severe weather events. These inspections help identify potential issues early and prevent costly repairs.
What Are the Popular Roofing Materials for Residential Properties?
Common materials local residential roofers use include asphalt shingles, metal roofing, wood shakes, and concrete tiles, each offering unique benefits in terms of durability and aesthetics.
Call the Roofing Experts
Regarding roofing solutions for residential and commercial properties in North Fort Myers, FL, Eagle Roofing stands as a trusted and reliable partner. Our commitment to excellence, combined with our expertise, guarantees a durable, well-protected roof that adds value to your property. Invest in the best; contact us today and schedule a consultation with our residential or commercial roofing contractor.